In 1958, Transfield's partners saw the potential to expand from steel manufacturing to the building market.
As would later be the case for the establishment of Transavia, also the birth of Sabemo was the result of a chance meeting. The person responsible for its conception was a Design Draftsman, Vittorio Moratelli, who in 1958, aged 26, met Belgiorno-Nettis and Salteri in the lift of Transfield House. While they were riding down, they canvassed the option of founding a building company.
By the time the lift doors opened on the ground floor, they had agreed on the name for the infant: SA/lteri, BE/lgiorno-Nettis and MO/ratelli- SABEMO.
Page Media: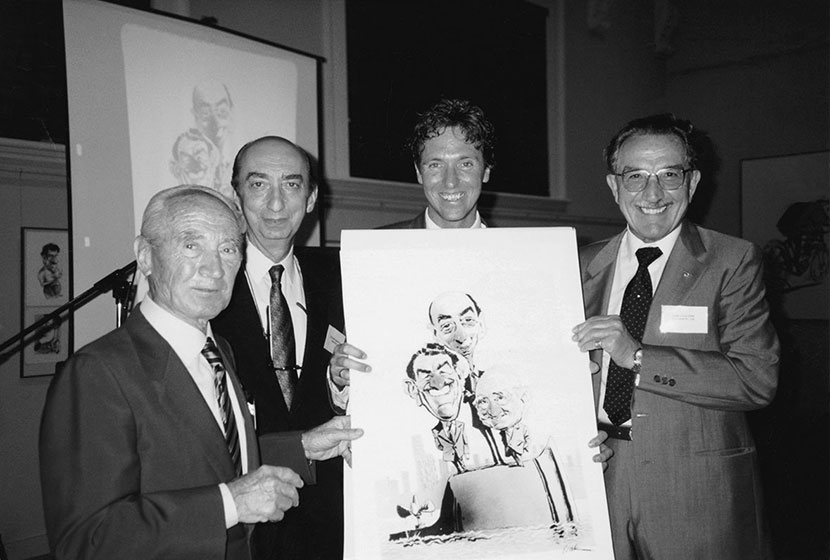 1990. Franco, Vittorio Moratelli and Carlo Salteri with Bill Leak and his rendition of them.