The first overseas order came from New Zealand. An aerial topdressing company purchased five Airtruks to drop superphosphate. By December 1968, fourteen planes were operating in New Zealand. At that time, the Airtruk was the only aircraft being produced commercially in Australia.
Production of the Airtruk stepped up in the following years: by August 1969, 29 planes had been produced; over 50 by December 1973 and a total of 101 were built by June 1981.
Page Media: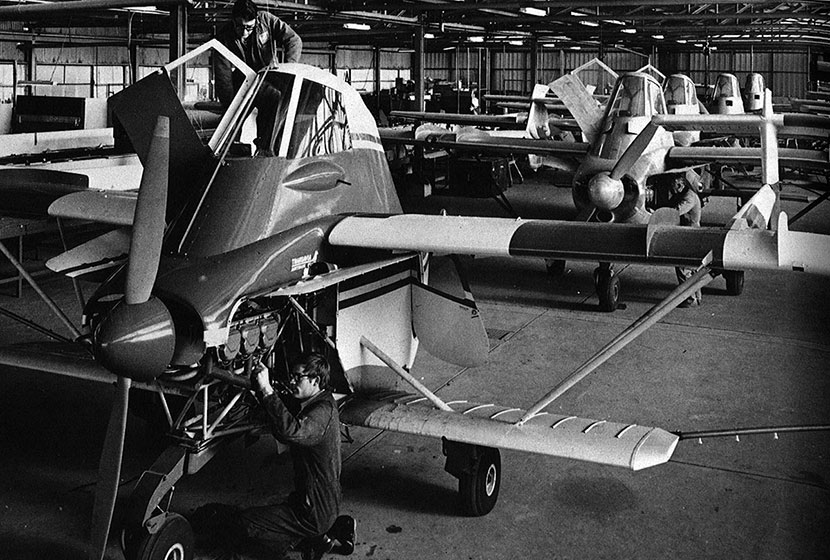 1974. The Airtruk production line at Seven Hills.