The Perth Concert Hall, designed by Howlett and Bailey Architects and built by SABEMO (a subsidiary of Transfield Construction) in 1973, has won the National institute of Architects National Award for Enduring Architecture. In awarding the prize, the Institute commented:
This category presented a challenge, not just because of the high standards of the entries. The decision involved weighing the question: what qualities does a truly "enduring" building need to have? The Perth Concert Hall of 1973, designed in the Brutalist style, was chosen for the uncompromising strength of its original conception "What appears to be quite a simple white off-form concrete post and beam construction is, upon closer inspection, understood as being completely innovative for 1973," hung from itself, creating enormous free spans and all from one beautifully poured material. Acoustically, the main auditorium hall is considered one of the best in Australia."
Jury Citation:
Given the very high quality of architecture in this category, the jury had a very difficult decision. The Perth Concert Hall is considered by the jury to be of outstanding merit with enduring national significance. The work structurally, acoustically, socially and commercially was at the forefront of design ingenuity at the time of construction, enduring in these aspects over the subsequent 43 years. The top hung structure and shoe-box partee designed with Don Fraser as structural engineer, and the board-marked concrete were both innovative in Western Australia at this time. This achievement in construction technology was recognised at the time with an award from the Concrete Institute of Australia for Excellence in Concrete Structures. Certainly the high level of workmanship and longevity of this material has added to greatly to this work enduring in a contemporary context. The level of technical advancement of acoustic design is another aspect still being appreciated in this outstanding work, by patrons and performers. Additional innovation in 1973 was the inclusion of artwork, along with the purpose designed organ and pipes. The exceptional level of integrity and authenticity of the original material, structure, and purpose firmly places this work at the forefront of Enduring Architecture.
1970. The Lord Mayor of Perth, ​Sir Thomas Edward Wardle, ​signs the contract for the construction of the Concert Hall.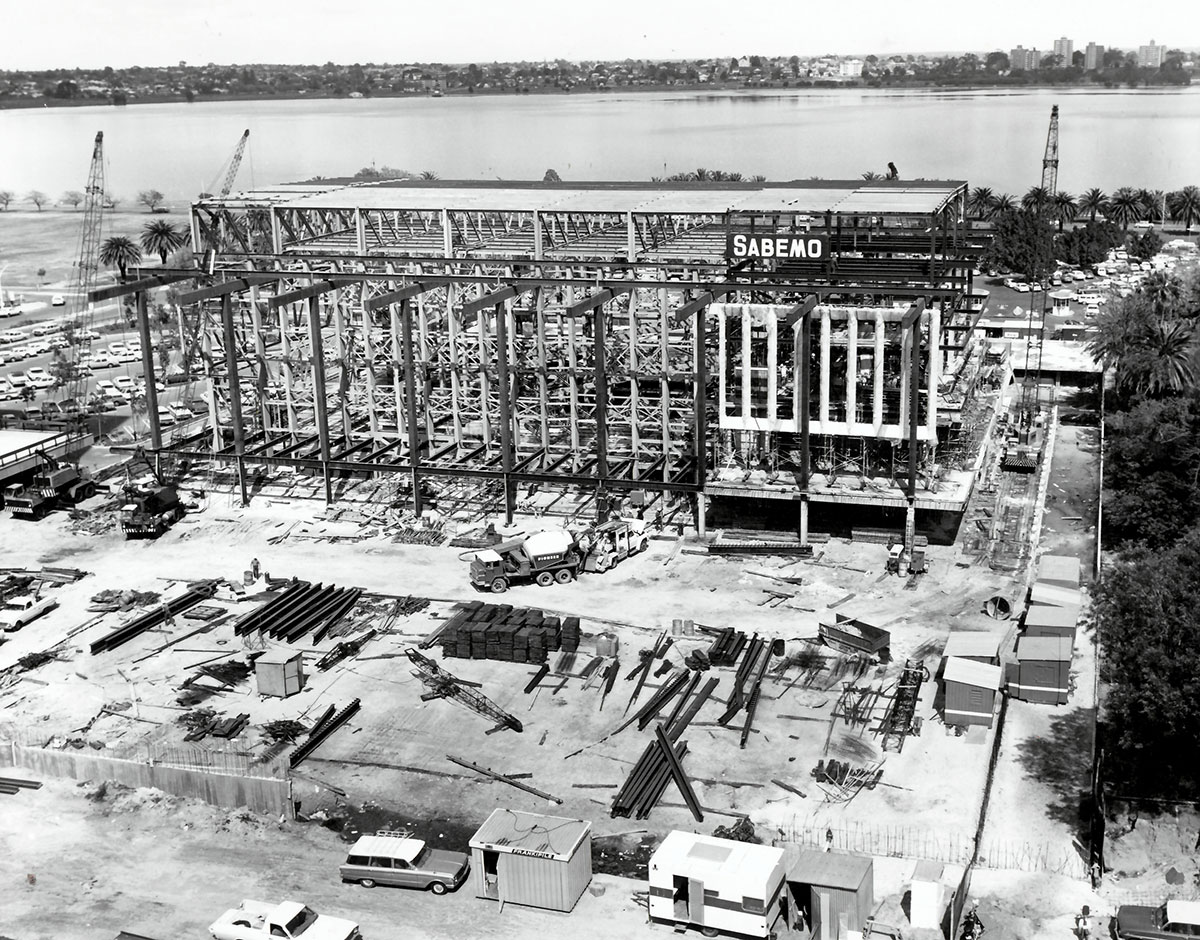 The Hall Under Construction By SABEMO
The Hall Under Construction By SABEMO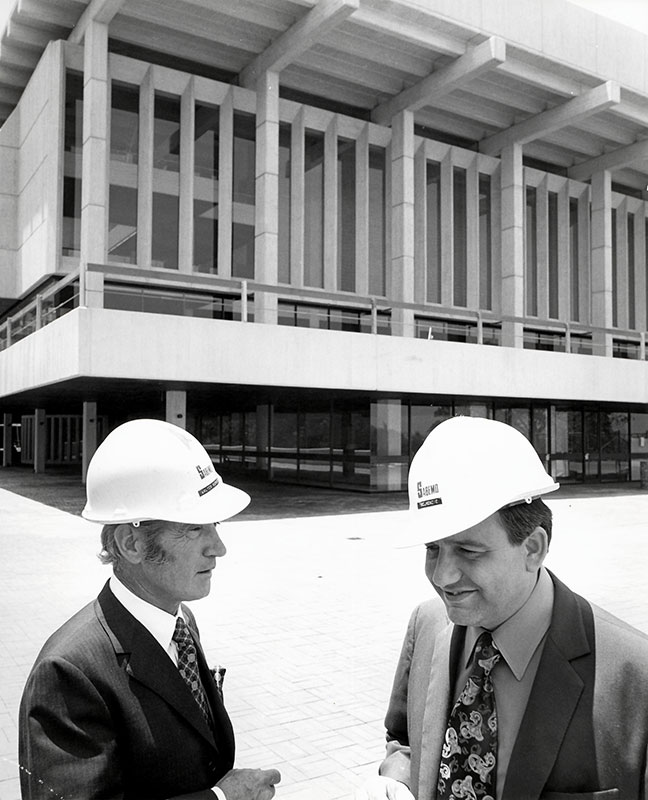 Franco Belgiorno-Nettis Inspecting The Construction Of The Perth Concert Hall.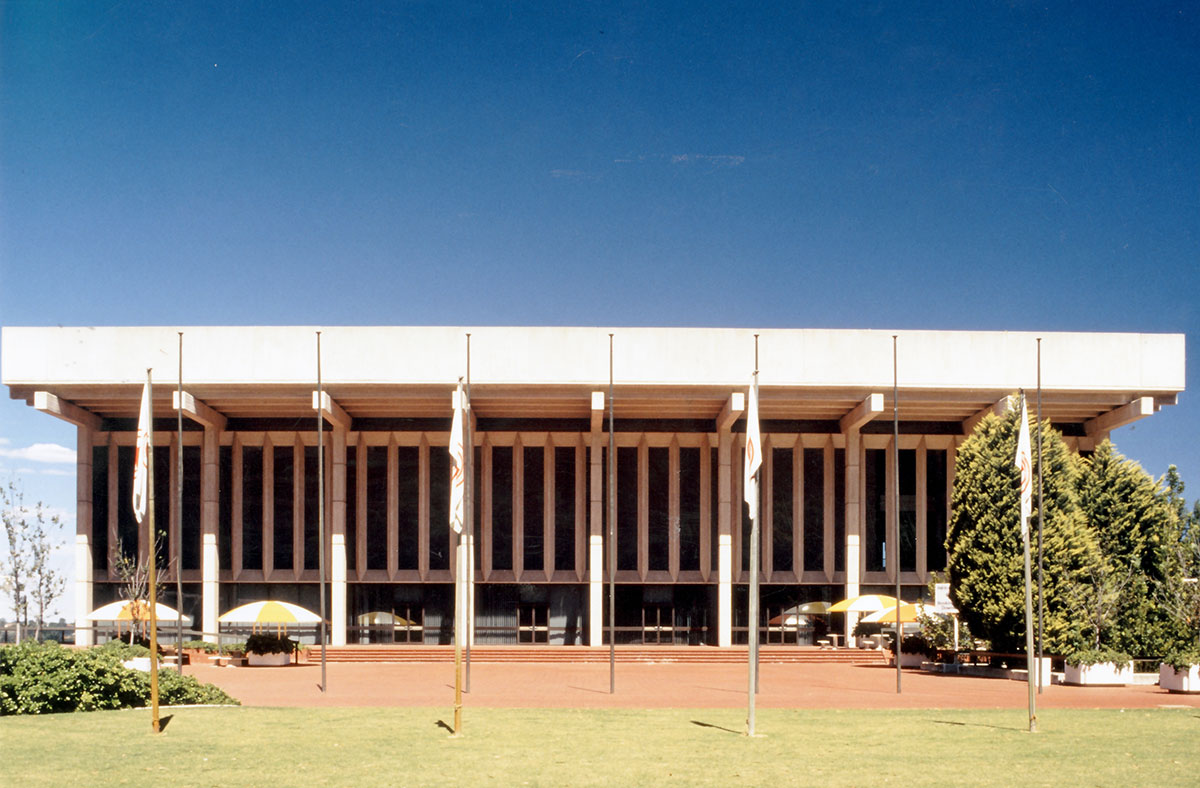 The Completed Concert Hall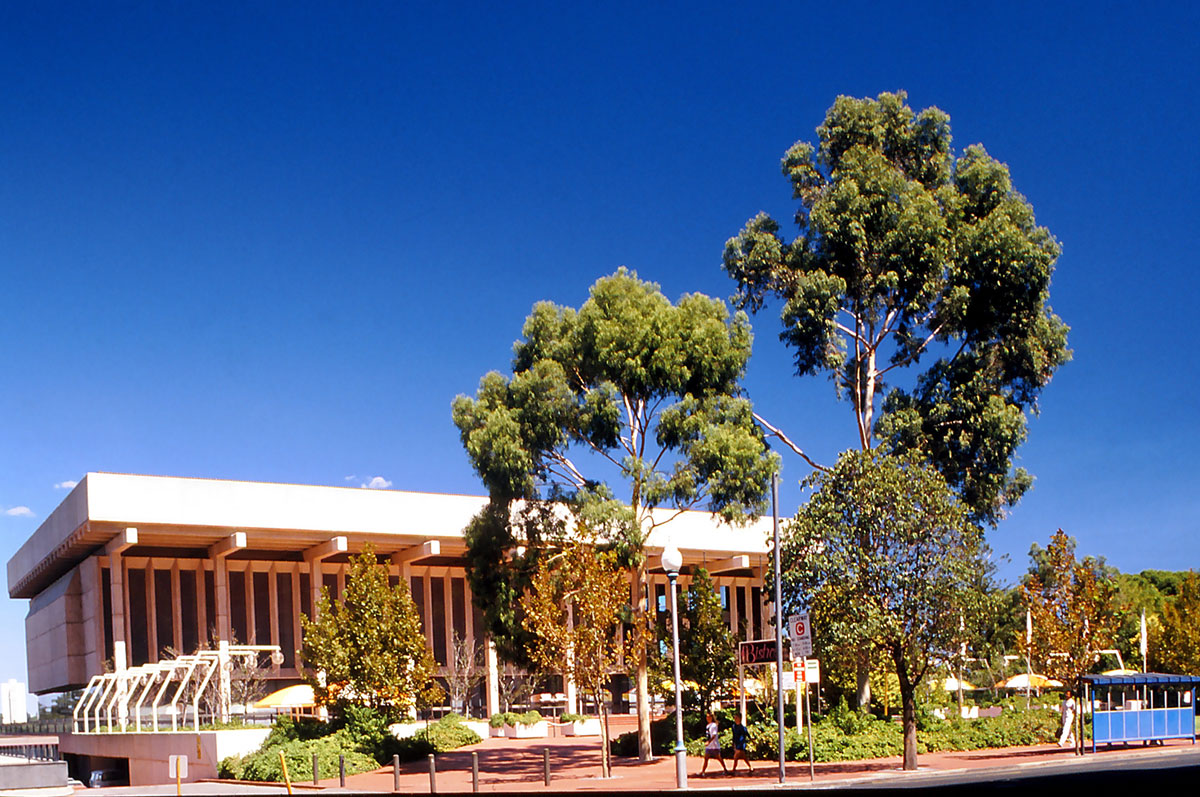 General View Of TheHall
Construction of the Perth Concert Hall.
(Source: Transfield Milestones)